Westmorland Peach Opalescent Fruit Salad Carnival Glass Punch Bowl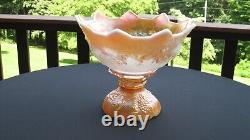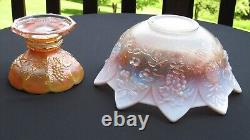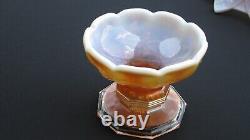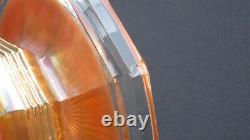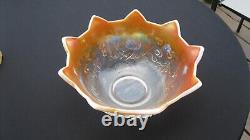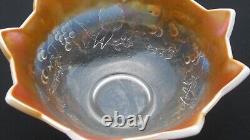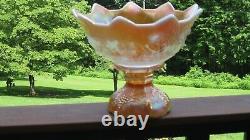 These Westmorland Glass early peach opalescent punch bowls are HTF. It does have a slight chip on the top of the base which I showed in a photo.
The base has great irridation with strong opalescence to it. The top is in good shape with no chips or cracks.
The irridescence on the inside of the bowl is spotty here and there as you can see in the photos. The set looks as it does in the photos. You do not see these very often.

---