Vintage Pinwheel Stars Punch Bowl With Stand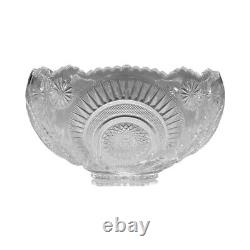 This vintage punch bowl with stand is a beautiful addition to any collection. The intricate pinwheel stars pattern and unique star shape make it a standout piece.
Crafted from high-quality glass, this bowl is perfect for serving up your favorite punch or beverage. The vintage charm adds a touch of nostalgia to any occasion. Ideal for collectors of L. Smith items, or anyone who appreciates unique and beautiful vintage pieces.

---