Vintage Milk Glass Punch Bowl Set Mckee Pedestal Concord Early American 1950's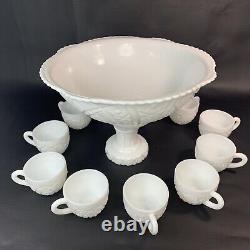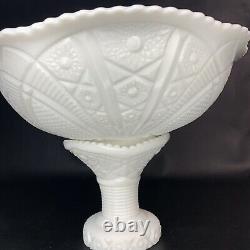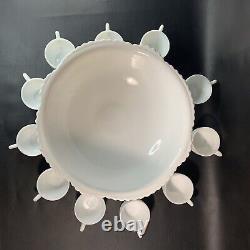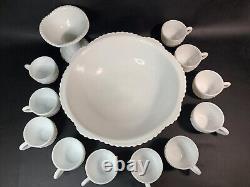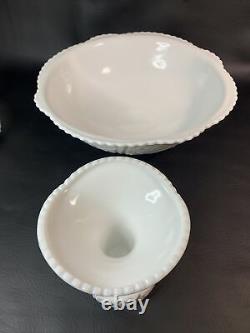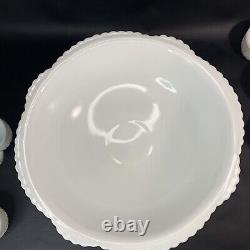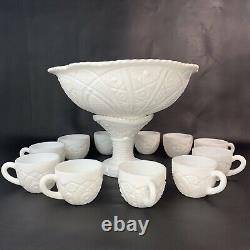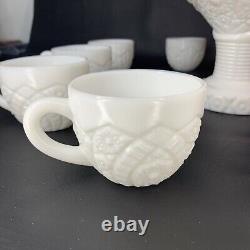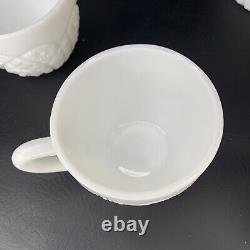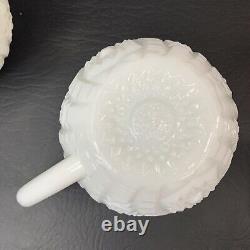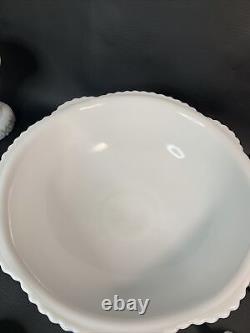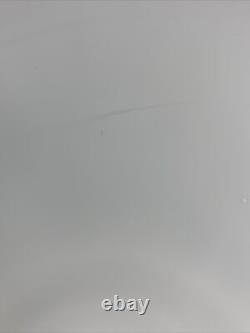 This beautiful white milk glass pedestal punch bowl set come with a large 13" bowl that sits upon a 5 3/4" pedestal. It come with 11 cups that are 2 1/2" high and 3 1/4" across. When the bowl is on the pedestal it sits aprox. 10 tall making it a stunning addition to any table.
The bowl can also sit without the pedastal and then has a height of 4 1/2'. The condition is pre owned I saw a minor scratch in the bowl and in one of the cups but this is the only flaw I saw.

---