Vintage Indiana Glass Iridescent Blue Harvest Carnival Glass Punch Bowl Set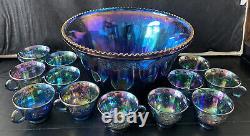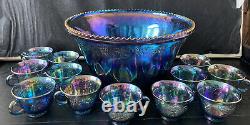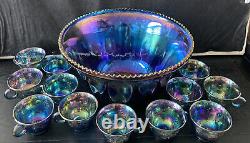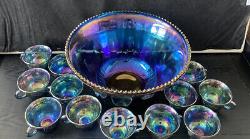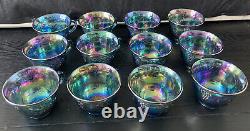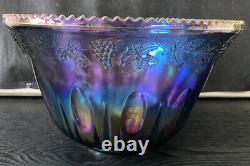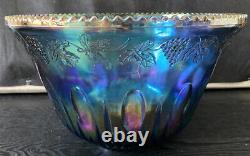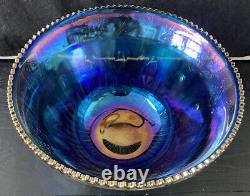 Add a touch of elegance to your next gathering with this vintage Indiana Glass iridescent blue Harvest Carnival Glass punch bowl set. The set includes a beautiful round bowl and matching cups, perfect for any occasion. The intricate grape vine theme and Victorian style make it a decorative addition to any collection.
Crafted in the United States with studio techniques and original production style, this antique punch bowl set is a true original. The blue glass material and carnival production technique give it a unique and decorative appeal. Ideal for all occasions, this vintage piece is a must-have for any collector or entertainer.

---