Pinwheel & Stars Crystal Punch Bowl SetAmerican Brillian EAPGSmith Glass Co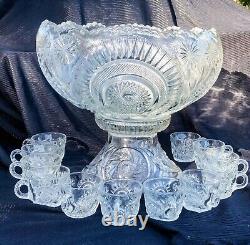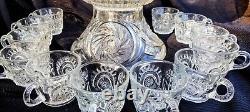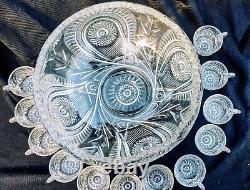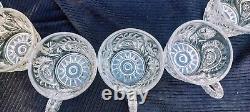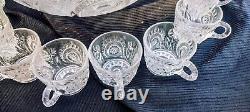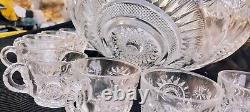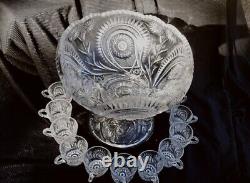 This fourteen -piece crystal punch bowl set is a stunning addition to any collection. The intricate pinwheel and stars pattern, along with the round shape, make it suitable for all occasions. The set includes a 13 inch diameter punch bowl, a pedestal and 12 matching cups.
Crafted by Smith Glass Co. In the mid-century modern style, this vintage set was manufactured in 1950 and belongs to the Early American Prescut/EAPC product line. The clear crystal material, weighing 495.04 Oz. Adds a touch of elegance to any table setting.
Perfect for entertaining guests or displaying as a decorative item, this punch bowl set is a must-have for collectors.

---