Bristol glass punch set 6qt bowl lid ladle tray 5 goblets Edwardian blue gold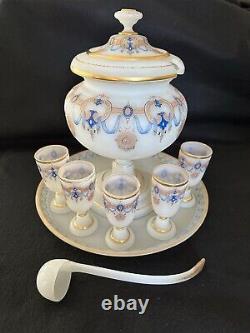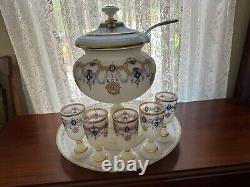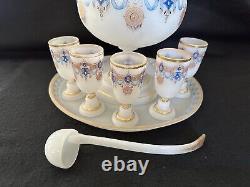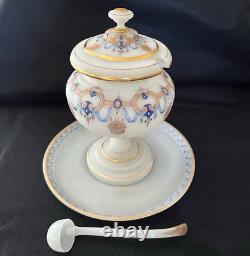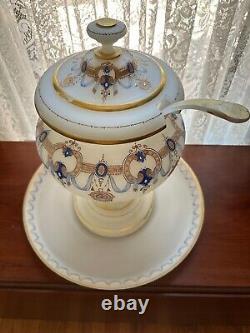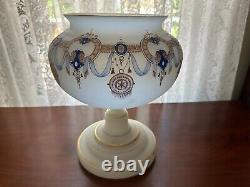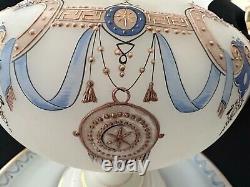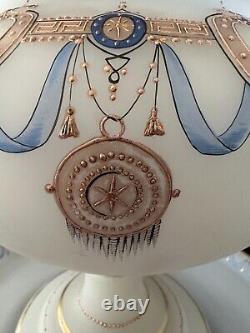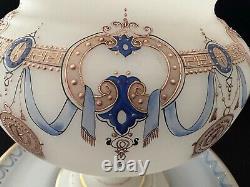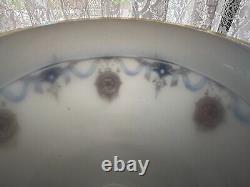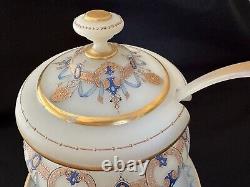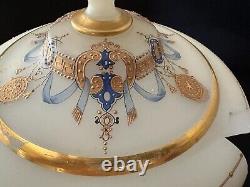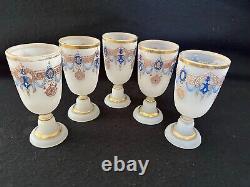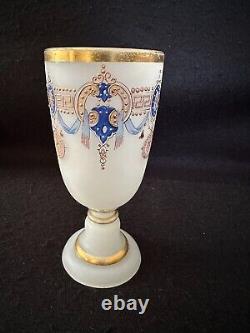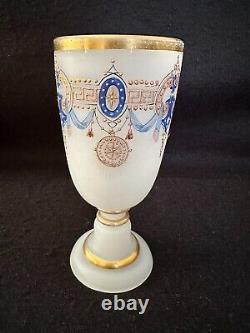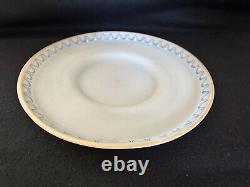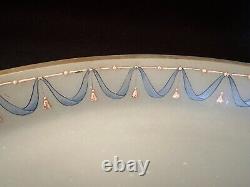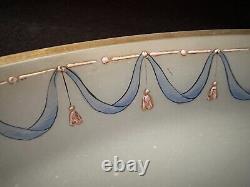 Offered is this fabulous Bristol glass, or white satin glass, punch set comprised of a footed 6-quart punch bowl with lid and ladle, plus a 16-inch round tray and FIVE matching punch goblets. We believe this set dates from the late 1800s to the early 1900s. The décor is Neoclassical or Edwardian in style. It is comprised of a wide gold band with a Greek key design. Alternating designs extend downward from the gold band.
One design is a blue oval cameo with a gold filigree circle suspended from the cameo. The other design is a gold-and-cobalt-blue circle. A light blue ribbon links the elements. On photo shows the designs from inside the punch bowl.
Gold bands appear in several places on the punch bowl, lid and goblets. The satin glass ladle has gold trim on the handle. The blue ribbon with gold tassels serves as a garland encircling the rolled rim of the serving tray or platter. There is a well to hold the punch bowl in place. The punch bowl stands 16 inches high to the top of the finial. The goblets share the same blue-and-gold décor. They stand 6 inches tall and will hold 6 ounces comfortably, 8 ounces if filled to the brim.
This punch set is in very good condition for its years. Gold trim shows moderate wear, particularly around the rims. We believe the set originally included more goblets, but only five remain. The item will be insured.

---